Kuchiganaya Ginzan-town Museum Center (Old Asada Mansion, Old Kikkawa Another Mansion)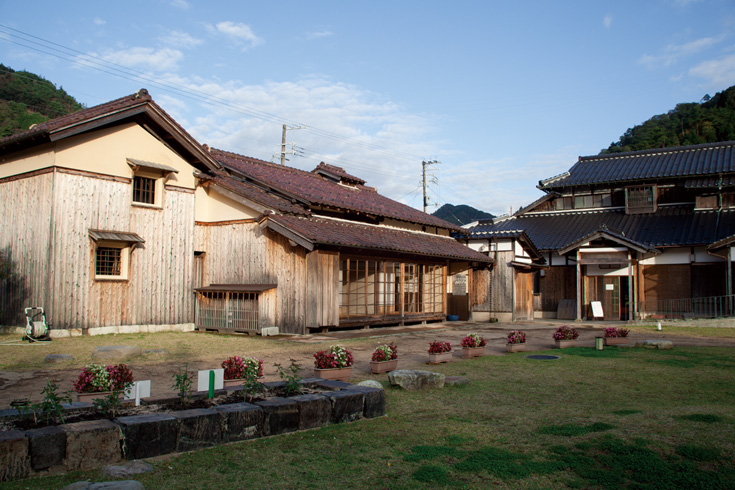 An old Asada house in a main building was an old house in Teijirou Asada's Mitsuo youkura in 1932 by construction, and an annex was built in Meiji middle term as the Muyo aim center of Izutsuya and Masutarou Yoshikawa's retirement room.
Teijirou Asada (1871-1942) assumes a door chief in 11 towns and villages around the silver mine and serves as Hyogo member of the prefectural assembly and a member of the House of Representatives after that, and "industrial development starts with a convenience", such as establishing Ikuno bank in the other same year when Bantan railroad construction between Ikuno was achieved from Himeji Shikama harbor in 1895 and becoming the first president from the traffic look, you contributed to development in Ikuno-cho.
Asada house in a main building is the design by which 2 story of wooden construction is with a remarkable character, and the unusual style is done as the private house where a Western house of the half-hipped roof which draws a gentle arc, the roof plaque put on the front door roof, a step in a front door and a scratch tile barrier of delta roof is left in Ikuno.
An old Yoshikawa house in an annex is built for Meiji middle term as a retirement room of a village inn Izutsuya 6 generation head of a family and Masutarou Yoshikawa, and a side wall, the 2nd floor of TSU SHI and box stairs are the characteristic make.

INFORMATION
The business hours
9:00-17:30
Regular day off
Weekly Monday (when Monday is a holiday, the next day)
TEL:079-670-5006
FAX:079-670-5006